Pickup 9 In 1 Combo 15x15in T-shirt Heat Press Machine for Mug / Pen / Cap Plate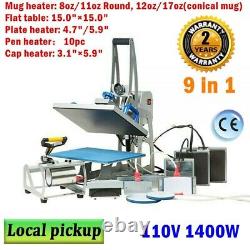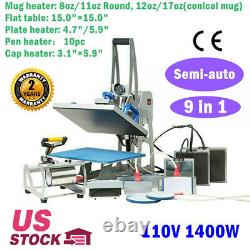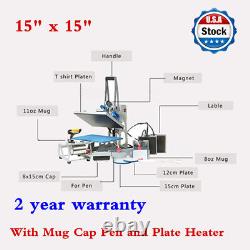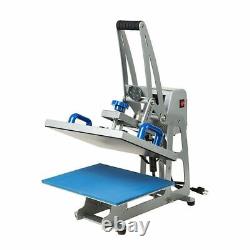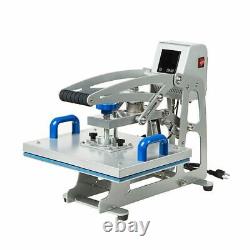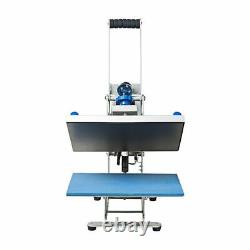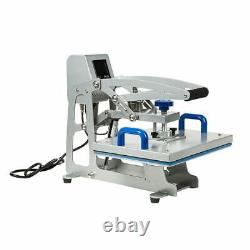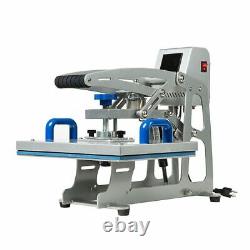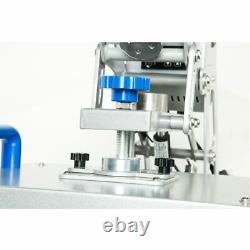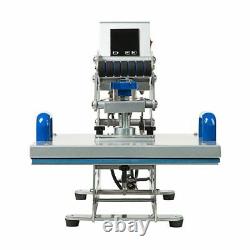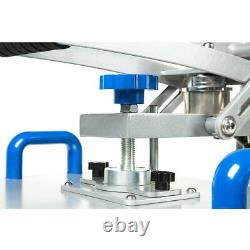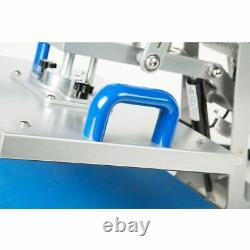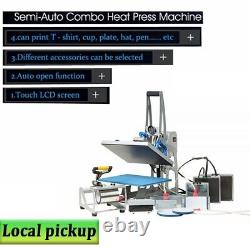 This Combo Heat Press Machine is consisted of 9 Accessories. They are: T-shirt heating plate, mug heating plate(4kinds), pen heating plate, cap heating plate and plate heating plate (two sizes). The heat press is equipped with a manual override, a digital display, and a sound signal at the end of work. Designed for printing textiles and other materials, may be used on food, t-shirts, mouse pads, puzzles, ceramic tiles, and other flat surfaces items by using the flex, flocking, transfer paper, sublimation etc. Combination type, it could transfer images to T-shirts, mugs, plates, caps, pens and so on. Digital control ensures the high precision and sensitivity. The changing among the spare parts is available when necessary. High precise automatic digital tempreture indicator. Heating coil and heating panel are integrated, safe and durable.
Issues with certain thickness can also be transferred. Adopting advanced technology and good material for better effect. Flat table: 15in x15in (380mm x 380mm). Plate heater: 4.7in / 5.9in (120mm / 150mm). Cap heater: 3.1in x 5.9in (80mm x 150mm).
Mug heater: 8oz / 11oz Round, 12oz / 17oz (for conical mug). 23.4in x 21.4in x 20.5in (595mm x 543mm x 521mm). Set temperature & time: Application. This combo Heat press machine is multifunctional type that can transfer images to T-shirts, pen, caps, mugs, plates, mouse pad, tiles, pillowcase, rock photo, photo glass, etc.