HTVRONT Auto Heat Press Machine Digital Sublimation T-Shirt Plate Hat 15x15 US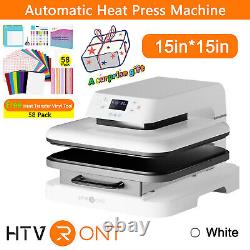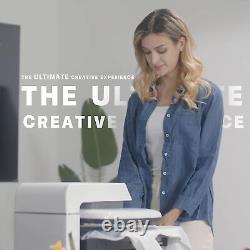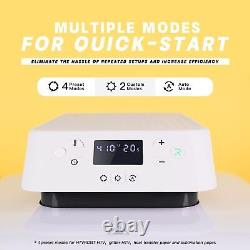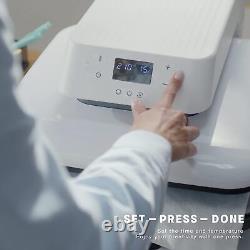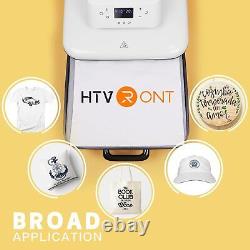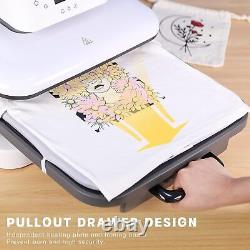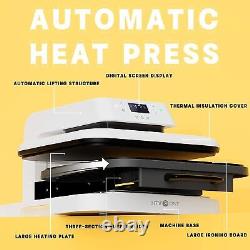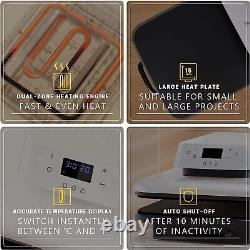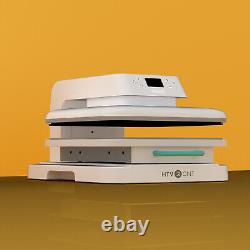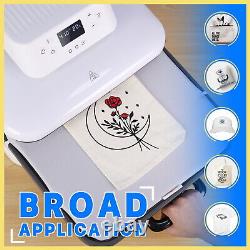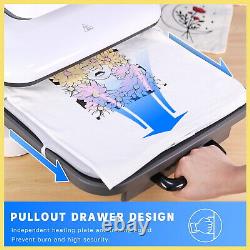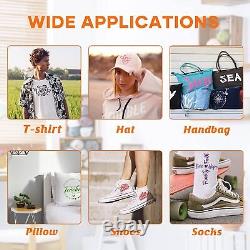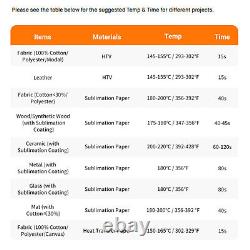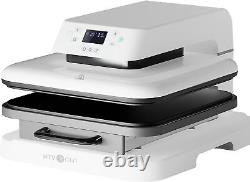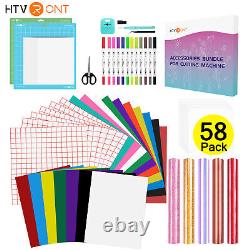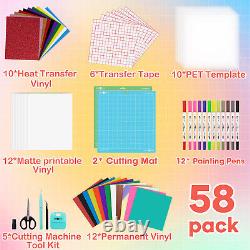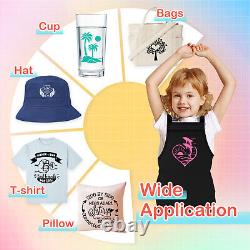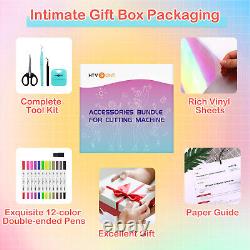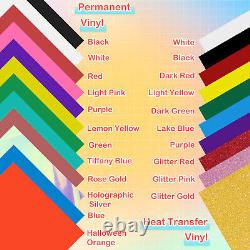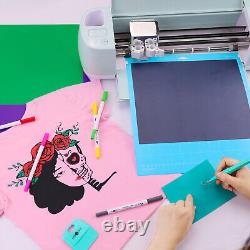 Dimensions:201216in Heat Plate:1515in Weight:38lbs Output Power:1500w Maximum Temperature Charging Current:410"F (210"C) Power Cord :6A Length:59in Timestamps Package include: HTVRONT Auto Heat Press Set includes an Auto Heat Press, a 15"x15" heating mat, a 16"x20" teflon sheet, instructions, and a 56.546.535cm (22.318.313.8in) package box. About Auto Heat Press Machine 15" x 15" 110V. HTVRONT Auto Heat Press is equipped with premium components, such as FCC & UL certificated wires and plugs, advanced pressure transducers, a high-tech resin display screen, an auto-adjust system for projects, and an automatic lifting structure, three-section buffer slide, dual-zone heating engine, and portable and ergonomic designs. HTVRONT heat press machine takes care of all your worries and frustration! HTVRONT Auto Heat Press features the industry-first advanced pressure transducer, which allows it to auto-adjust optimal pressure for your placed item up to 2.5cm/1inch thick. Therefore, the heat press machine massively reduces guesswork and saves energy while in use. Meanwhile, this smart Heat Press Machine for T-shirts will release the item automatically after pressing, so you can feel assured to enjoy your parent-child time or have fun with pets during the process! This Heat Press 15x15 is characterized by fast and even heating. It only takes around 6mins to reach its maximum heating temperature of 210? As for the common use of 160°C, the heat press machine takes less than 4 minutes to heat up, which is almost twice faster as a regular heat press. Combined with NTC thermistor technology and a dual-zone heating engine, this Heat Press Machine provides uniform heat like the sunlight covering all corners. Hence, it makes sure the integrity and vibrant colors of your finished heat transfer projects! Big Heat Plate & Efficient Modes. HTVRONT T-shirt Press Machine has a large heating plate that suits projects of multiple sizes. Perfectly enhance your efficiency while working with a complicated image. Besides, this Heat Press Machine combines multiple practical modes: 4 fast modes, 2 customer-defined modes, and an auto mode, which all start working by clicking one single button.
With no assembly or difficult press-to-lock required, this Intelligent machine realizes your crafting dream easily! Safety use & Auto-Off Feature. This 15x15 heat press machine features a pullout drawer design, which protects you from the heat source hovering over your hands as you work. With our exclusive H-Cooling technology and multiple layers of thermal insulation, the Iron-on Press loses heat efficiently that helps prevent scalds.
Moreover, this Heat Press takes users' safety with full concern. It not only combines with a power cord certificated by FCC&UL, but its auto-off feature also works when there's no activity for 10 minutes. Therefore, you don't have to worry about fire hazards.
HTVRONT takes care of all your worries and frustration! HTVRONT commits to providing top-quality Auto Heat Press Machine at a reasonable price. With our detailed instructions included, users can get into the groove easily and quickly. We will try our best to solve your problems and provide you with a joyful experience.
HTVRONT offers you the most efficient heat transfer experience with the automatic pressure exertion and exceptional heating engine. Whether you're a crafter or a small business owner, heat pressing will be more enjoyable with HTVRONT.
Maximum Temperature Charging Current: 410"F (210"C). Clue:The machine can be used with high temperature cloth if direct contact with the material causes the material PET scalding.
Turn on the power and start the machine. Set the proper temperature and time for your material according to the manual. Place your materials and project on the pullout drawer plate. Push the plate with your project on it into the place and press. Waiting for pressing finish, take out your project, and enjoy it! Automatic Heat Press Machine 15" x 15". HTVRONT Auto Heat Press Set includes an Auto Heat Press, a 15"x15" heating mat, a 16"x20" teflon sheet, instructions, and a 56.546.535cm (22.318.313.8in) package box. Please pay within 3 days. We commit to delivering the creative handicraft culture, which comes from our love of handicraft in our company.
We have been providing practical and quality-assured craft tools to the world. We remain consistent in making our customers satisfied with what we do. We would like to try our best to help you solve any problems.