5-in-1 T Shirt Heat Press Machine 12x15 in Heat Pad for Shirts Cups Plates More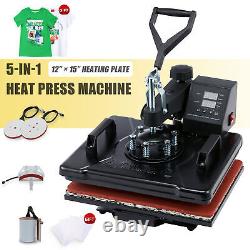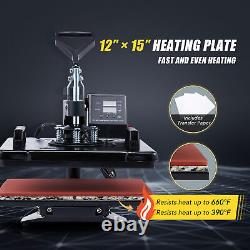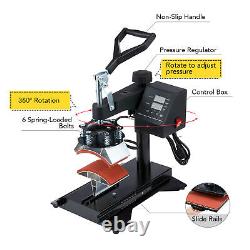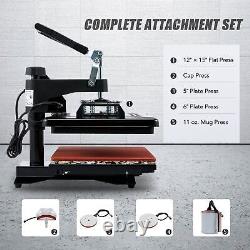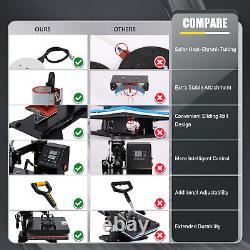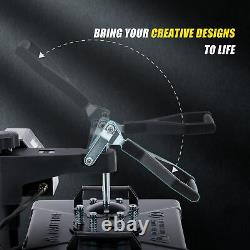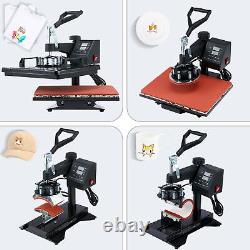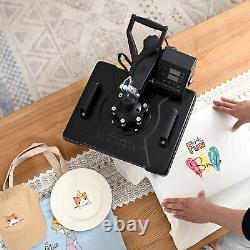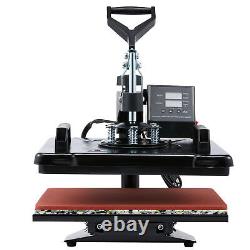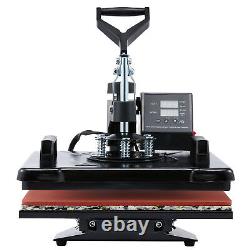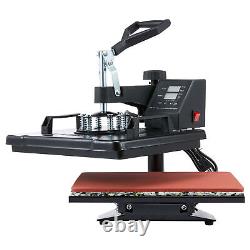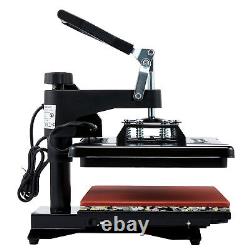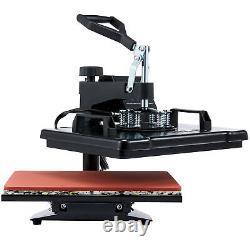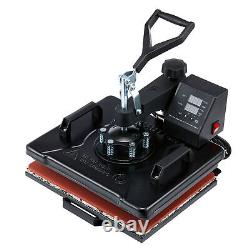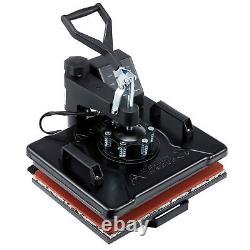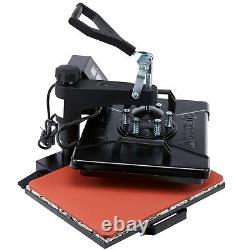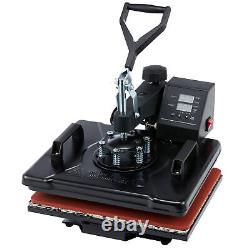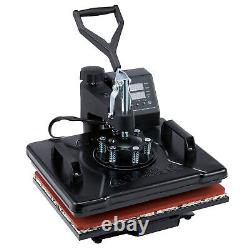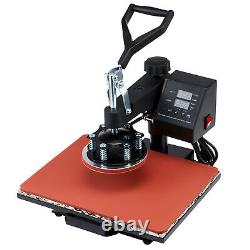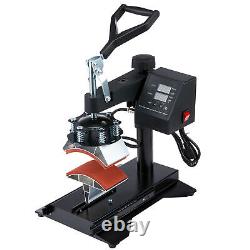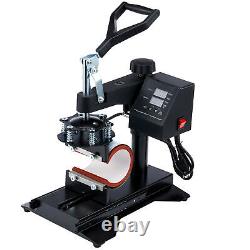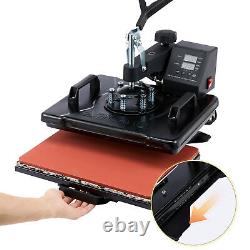 EASY USE :Get your product and design ready, heat up the teflon-coated platen, press it down, and use the clear dual LED displays to know when to lift it up and swing it away! Your new product is ready! INTUITIVE CONTROL :Our press provides a whopping 1250W of heating power to get up to 480F (250C), offers time settings up to 999 seconds, and gives its platen a full 360 degrees of rotation for your convenience. DEPENDABLE SAFETY :Not only FCC & CE certified safe, this heat press kit also has durable rails for the lower plate to slide in and out smoothly to avoid accidental burns as you cool off items or ready your next product. IDEAL GIFT S : Aside from working on your own designs, this powerful but easy-to-use heat press also makes a great gift to encourage an artist in your life, allowing them to safely and easily create their own wearable gifts and products; 2 T shirts and 4 heat transfer sheets come included to get right to work right away! Have you dreamed of creating your own products, adding your designs to your clothes and home furnishings? Are you even more ambitious and think there's a market for your ideas out there in the general public?
Whether you're an avid DIYer, crafter, or hobbyist in the heat transfer printing world, you need a professional heat press machine to plunge yourself into the endless possibilities of heat transfer printing. Our 5-in-1 press has a 12x15-inch heat pad that will let you easily and safely add your artwork from heat transfer or sublimation paper and vinyl to fabric, ceramic, and other mediums. This press also comes with 4 other attachments, offering you more possibilities to create your own products such as mugs, hats, and plates. Sell gifts like pillow cases, plates, caps, baby onesies, decorative tiles, and coasters.
Create swag to repay personal patrons and donors on Patreon and Kickstarter or offer your own mouse pads and beautiful dishes to people who help you build your charity or organization. Free T shirts and heat transfer paper come bundled with the machine to get you started right away! Thanks to our intuitive design and FCC and CE certification, try out your creativity in safety or provide this easy press kit as a birthday or Christmas gift to encourage an artist in your life.
Plug Type: B (US 3-Prong). Temperature: 480 F (250 C). Dimensions: 15.2 x 12.8 x 20.7 in.
(38.5x32.5x52.5 cm). Adjustable Height: 13.5-17 in. Flat Press Area: 12 x 15 in. Cord Length: 4.5 ft.
Package Dimensions: 19.6 x 18.8 x 17.7 in. Package Weight: 39.6 lb. Package List 1 x Heat Press.
1 x 12"x15" Flat Press. 1 x 5 Plate Press. 1 x 6 Plate Press. 4 x Heat Transfer Sheets.