31x39 Pneumatic Drawer Type Large Format Heat Press Machine Tshirt Sublimation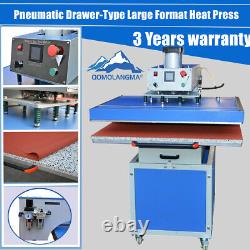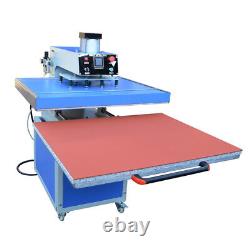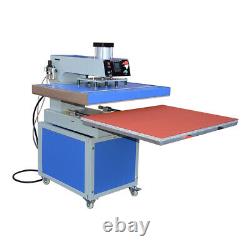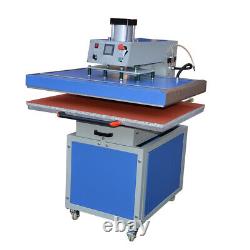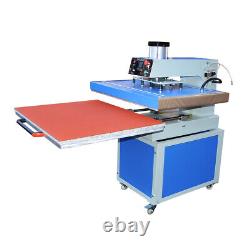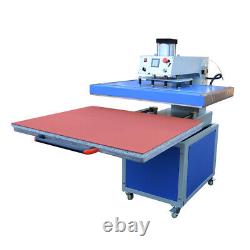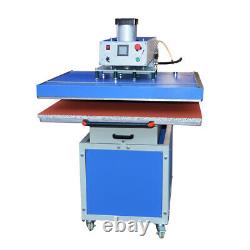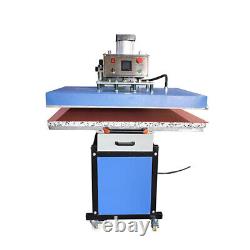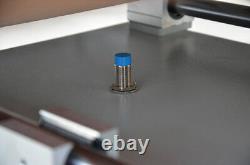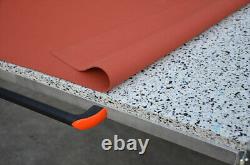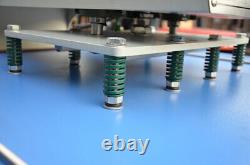 US Stock 31"x39" Pneumatic Drawer Type Large Format Heat Press Machine Tshirt Sublimation. WorktableSize: 31in x 39in (800mm x 1000mm). Voltage: 220V, 50hz / 60hz, 1P, 32A. Machine Size: 40 in(L) x 36.6 in(W) x 58 in(H)/1010 mm(L)x 930 mm(W) x 1470 mm(H). The heat press can be taken apart, make sure the width of door is larger than 32.3 in/820 mm. Package Size: 60.2 in x 42.5 in x 37 in/1530 mm x 1080 mm x 940 mm. Gross Weight: 649 lbs /295kg. You need to prepare one air compressor.
And the suggested specification is that power greater than 1.5 KW, capacity about 50 L, pressure more than 1 MPa. This machine doesn't have any plug.
You need to wire with yourself. This machine must connect to reliable ground wire, then come into use, to ensure safety operation and production. The pressure should be chosen appropriately, do not adjust the pressure arbitrary, so as not to damage the machine due to over pressure. Do not put your hands under the heating plate during the pressing process, so as to avoid scald. During the pressing process, in the case of special circumstances, press the emergency stop button, then the heating plate will automatically rise, so accident can be avoid.
At the end of the work, the staff must cut off the main electricity supply and turn off the gas source before leave. Temperature and time requirements of different materials. Temperature setting: press the "SET" button, then the numbers on the lower line blink, temperature-setting mode starts.
To adjust the temperature, press and hold the "SET" button for 2 seconds to confirm the setting. Time setting: press the increase and decrease button to set time. The letter "H" stands for "hour", "M" for "minute", and "S" for "second".