23.6 x 98´ Roll Printable PU Heat Transfer Vinyl for Dark T-shirt Press Iron On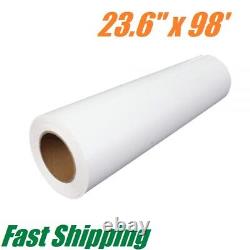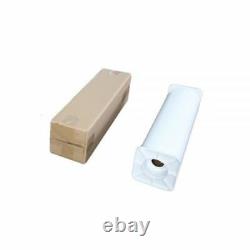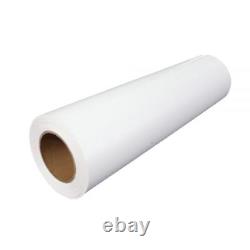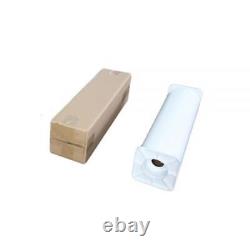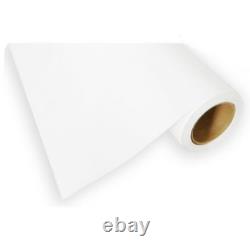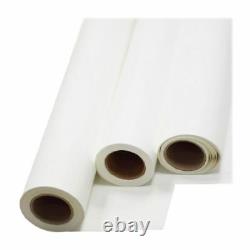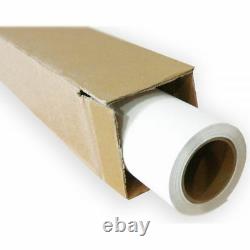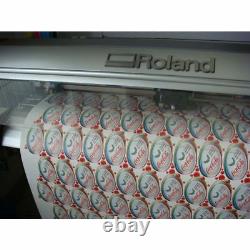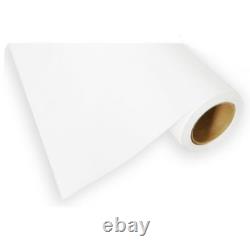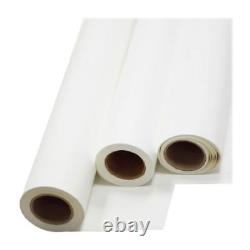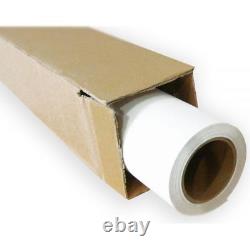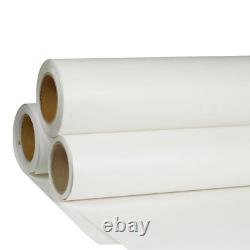 Roll White Color Eco-Solvent Printable Heat Transfer Vinyl For Dark T-shirt Fabric. Compatible ink: eco-Solvent Ink, solvent ink, suitable for original ink, third ink. Hot/cold Peel after heat press. Good washable(wash in washing machine for more than 120Times). The Ink absorption is strong, suitable for original ink, third ink. Can be heated by heat press machine or House hold Iron on. Can be cutting by large format cutting plotter. Roland :BN-20, VS-300I, VS-540I, VS-640I, Solvent PRO IIIXJ-740, XJ-640 XC-540, XC-540W VersaArt RS-640, RS-540 VersaCAMM VP-540, VP-300 VersaCAMM SP-540V, SP-300V.
Mimaki: JV3-75SP/160SP/250SP/CJV30 Mutoh: RockHopper38/I/II/3 etc. Domestic printer:Helitin, XENONS etc. Printer setting: mirror image, the printer should be heat before printing, printing parameter:room temperature. Heat press setting: 185°C, 15seconds, medium/high pressure, hot/cold peel after heat press. Fabric: can be transfered on any light and dark fabricsuch as t-shirt, sweater, clothes, mouse-pad etc....
Heat Tips:After printing, cutting the extra white edge and peel off, use the polyester transfer film transfer the picture you need heat, add one piece of white cotton, it will make the heated image will more colorful. Washing time: more than 120Times. This product is a super high elastic film. So the material is very soft, need notice.
It is best to use a 30-degree knife to cut. In a hot environment, the material will be very soft. It needs to be dried and then cut after the pattern is printed. You can blow it with a fan for 2 hours, or print it at night and cut it the next day, then there is no problem.
This item is in the category "Business & Industrial\Printing & Graphic Arts\Screen & Specialty Printing\Heat Transfer\Presses". The seller is "laserfactory2016" and is located in this country: US. This item can be shipped worldwide.
Brand: Ving
Product ID: 25624
Type: Sublimation Press
Length: 98' (30m)
Size: 23.6\
Compatible ink: eco-Solvent Ink,solvent ink , suitable for origina
Color: White
Model: Eco-Solvent Printable Heat Transfer Vinyl
Press Size: 23.6\
MPN: 0139002553100
Features: Auto-Open
Width: 23.6\
UPC: 8414830881296