16x20in Calmshell Auto Open tshirt Heat Press transfer Machine Vertical Version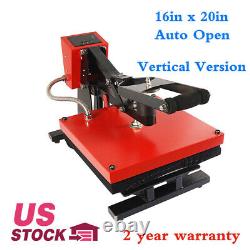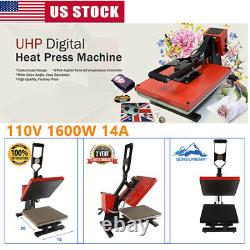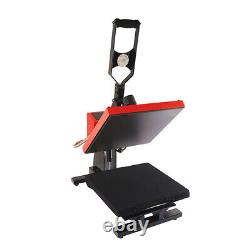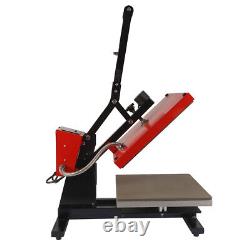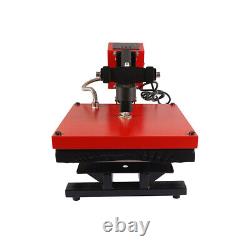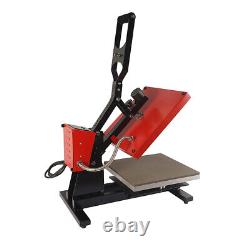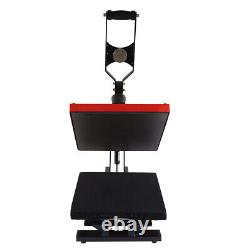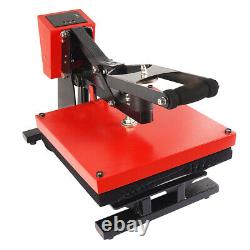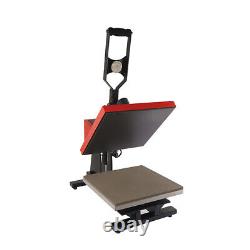 US Stock, 16in x 20in Auto Open Heat Press Machine Vertical Version. The quality and reliability of the Qomolangma brand heat presses have been taken to a whole new level.
The Qomolangma heat press is with an enhanced time/temperature gauge, and the aiding gas shock opening mechanism. Designed to be user-friendly, high caliber and competitively priced, it is sure to become a favorite of business owners and heat transfer enthusiasts everywhere. Magnetic Auto-Open Release: Activated magnetically, the auto-open release feature allows the heat press to open automatically when the timer reaches zero, giving your time to focus on other aspects of your project while your material transfers.
Dual Time/Temperature Gauge: Setting the time, temperature and changing temperature scale from C to F. The advanced digital gauge displays temperatures with a 5-degree accuracy range.
The automatic timer alarm begins to sound 3 seconds before it reaches zero to prevent overheating of your material. Micro processor precision heat and temperature gauge. Adjustable low to high pressure clamp. Full range heating coils for quick heat up. 16" x 20" Non-Stick Coated Heat Platen.
Platen Size: 16 x 20 in/40 x 50 cm. Controller: Digital Time & Temp. Gas Spring: 264 lbs / 120kg, 1 Piece. Machine Size: 27.7 x 16 x 20 in/703 x 400 x 500 mm. Carton Size: 33.5 x 21 x 19 in /850 x 540 x 490 mm.
Net Weight: 101.2 lbs /46kg. Gross Weight: 114.4 lbs /52 kg.
This sublimation heat press is suitable for any sublimable or transferable product. For example: T-shirts, MDF board, metallic sheet, slippers and other flat products. It can be used for directing to film dtf finishing, press your design onto a substrate. Applicable on cotton, polyester, leather, cardboard, and other flat, rough, and rigid materials.