15x15 Platen Double Station Sublimation Transfer Heat Press Machine T-Shirt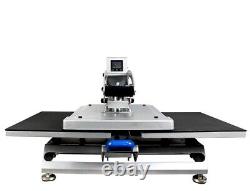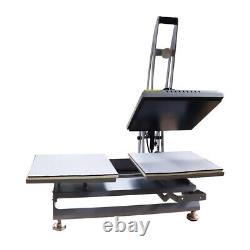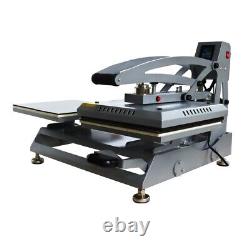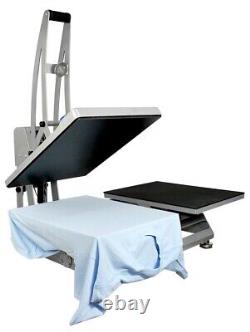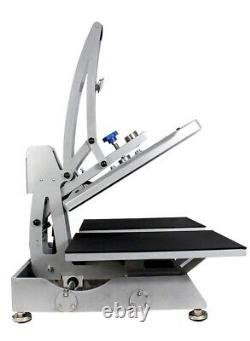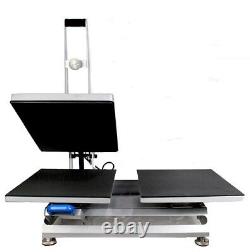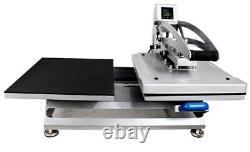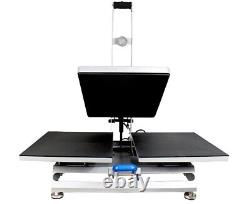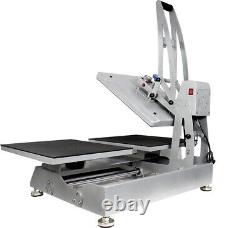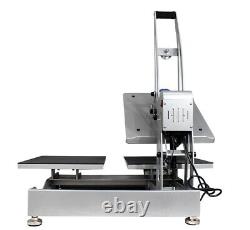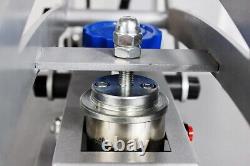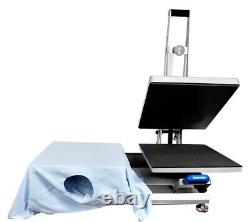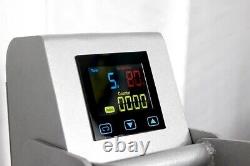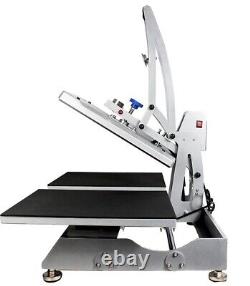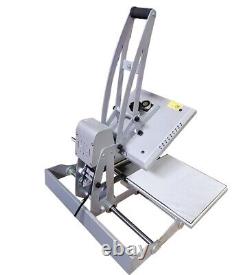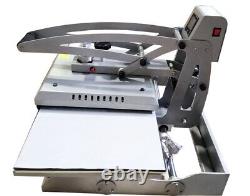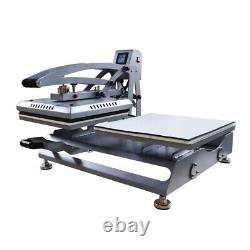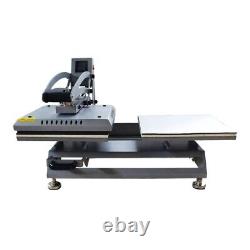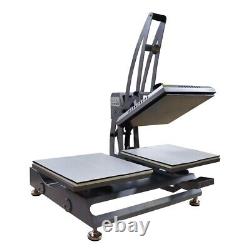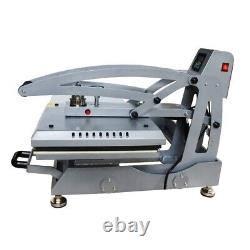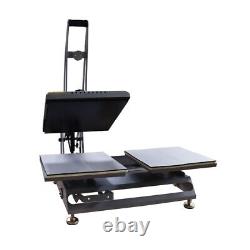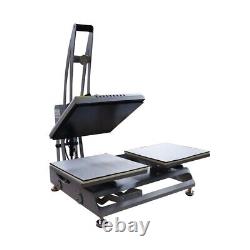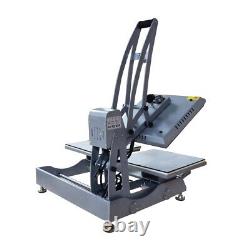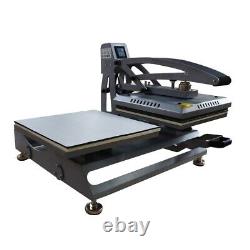 15"x15" Platen Double Station Sublimation Transfer Heat Press Machine T-Shirt. The press is equipped with a manual override, a digital display, and a sound signal at the end of work. Our company makes easy and quick adjustment of pressure as a function of the print at any time. Designed for printing textiles and other materials may be used on food, t-shirts, mouse pads, puzzles, ceramic tiles, and other flat surfaces items by using the flex, flocking, transfer printing paper, sublimation etc.
Do not put the wire on heating plates cover. Do not touch heating plates when it is energized. Do not open the machine box and make changes to the device.
Do not allow liquid or metal objects inside the hot press. Make ensure the machine is connected with a plug connected to the mass.
Don't pull the cable to disconnect the plug. Power off he machine when finish using.
Use extreme caution when using near children. Make sure that the device is used in an environment. For cleaning and maintenance of the printed products. Printed items can be washed 24 hours after printing.
Do not rub the printed image after printing. Frequently wash items by washing machine can damage the image.
Avoid using cleaner or brush image. Do not expose in the sun too long. 1: Heat press plate size: 1515''(3838cm). The silicone pad we gave you is black. Double station Drawer Design Semi.
1515'' Teflon Sheet x 1. 1515'' Silicone Pad x 1. You can make order with no worries. Any concerns just feel free to let us know, we'll reply in 24 hours in normal condition.
Orders are processed from Monday-Friday; Not on the weekends & public holidays.