15X15 Inch Heat Press Machine, Slide Out Heat Press for T Shirt Press Swing Awa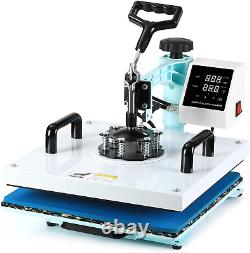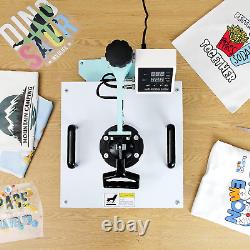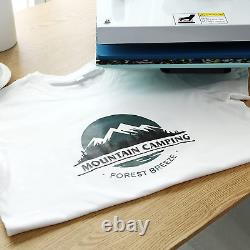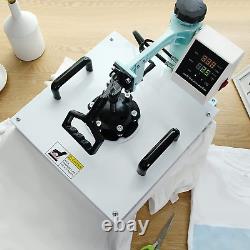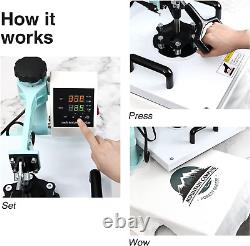 TUSY heat press platen is covered by teflon thus helping to prevent you from burning and and protecting your vinyl. No need for a separate silicone/teflon sheet. Thickened silicone pad and sponge pad ensure more flat and even pressing because of their good elasticity. Full-range pressure-adjustment knob allows better controlled pressure. 360 degrees rotation of arm moves the heating elements safely.
Because it can be adjusted according to different items, optimizing the transfer effect and avoiding unexpected accidents. LCD displays show time and temperature (in Fahrenheit or Celsius alternatively) to provide you with precisely control of time and temperature. Time Control: 0-999 seconds, Temperature Range: 32-482 degrees F, Power: 1100 W. Extra slide out rail is added at the bottom, thus you can pull out the tray and transfer perfect colors easily. Slide out heat press with 5 in 1 design, greatly increases your operation room by 35%, which makes transfer safer and more flexible!
Larger size t shirt press machine provides a large surface transfer onto flat surfaced items. It can transfer colorful pictures and characters of sublimating and dissolved printing ink onto ceramics, glasses and textiles such as cotton, flax, chemical fiber, nylon, etc. We'll reply within 24H.