15x15 5 in 1 T-Shirt Heat Press Machine Transfer Sublimation Mug Hat Plate More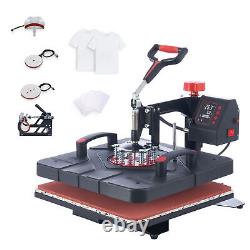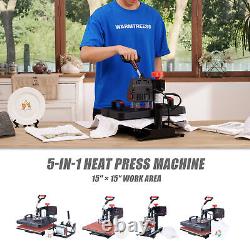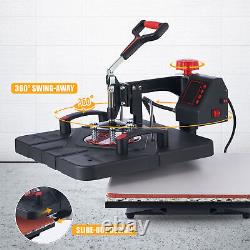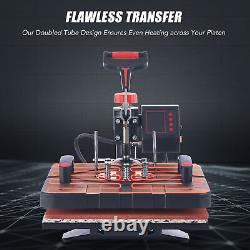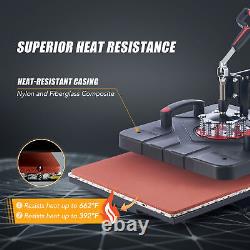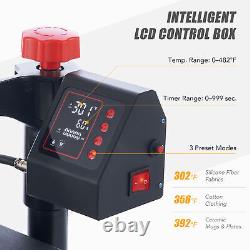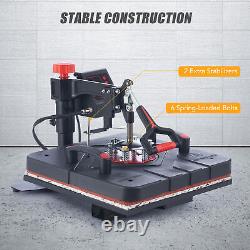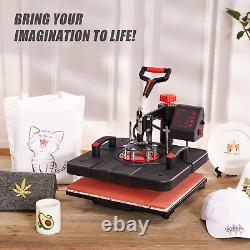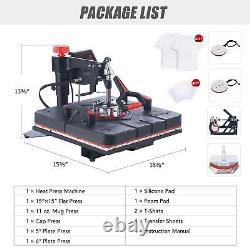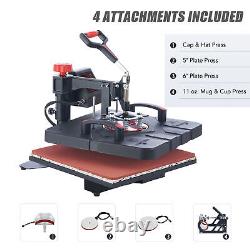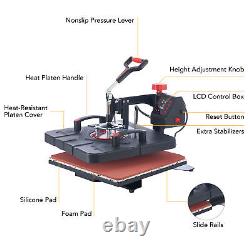 Material: Metal, Aluminum, Fiberglass Reinforced Nylon. Plug Type: B (US 3-Prong). Dimensions: 18.9 x 15.6 x 13.6 in. Flat Press Area: 15 x 15 in. Cord Length: 4.5 ft. Package Dimensions: 19.1 x 16.9 x 21.3 in. Package Weight: 46.3 lb. This professional heat press machine features a large 15"x15" working area to bring your designs to life on T shirts, mouse pads, bags, and other flat objects; the provided attachments will even let you transfer your artwork onto curved surfaces including mugs, cups, hats, plates, and more! Get your product and design ready, warm the platen, press it down, and use the LCD countdown to know when to lift it up and swing it away; the thick platen employs a doubled heating element so you can enjoy faster and more even heating every time; 2 one-size-fits-most T shirts and 4 transfer sheets come included so you can get started right away! Our press provides a whopping 1000W of heating power to get up to 480°F (250°C), offers time settings up to 999 seconds (16.7 minutes), and gives its platen a full 360 degrees of rotation for your convenience.
Not only FCC & CE certified safe, the aluminum platen of our heat press machine is coated with temperature resistant nylon fiberglass composite; the swing-away design prevents accidental burns during use; the bottom platen easily slides in and out along the dependable rails as you cool off items or ready your next product. Aside from working on your own designs, this powerful but easy-to-use heat press also makes a great gift to encourage an artist in your life, allowing them to safely and easily create their own wearable gifts and products; order today and get started safely and easily creating your own wearable gifts and products!